Rangers Family 
€œBe prepared to serve is our motto€
RANGER EVALUATION
—Rajya Puraskar Test  (2014) : 03 Nos. Rangers have appeared and passed.
PARTICIPATION OF RANGERS IN NATIONAL/ STATE CAMPS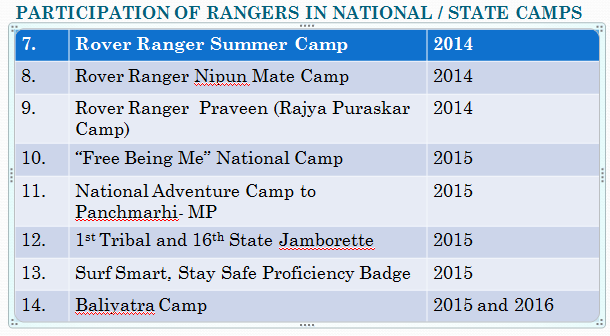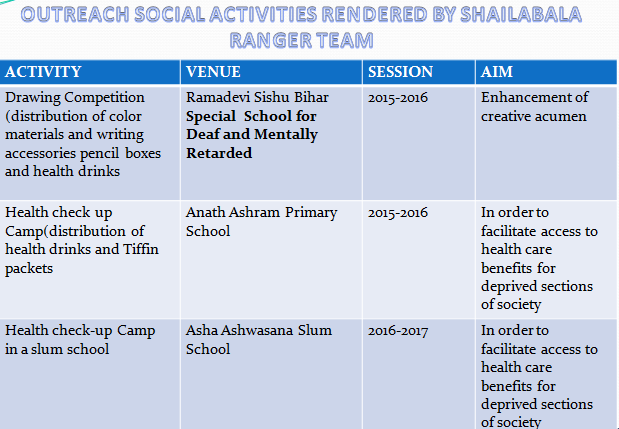 Vision / Future Plan
—Nurture and instill the spirit of fellow feeling, service and empathy for humanity at  a micro level.
—Imbuing environmental consciousness through plantation and cleanliness drive.
—Health Camp  in Slum Areas.
—Adult Literacy Programme.
—Awareness Programme on immunization and anaemia during pregnancy.
—Plantation Programme.
—Awareness Programme in HIV/AIDS and Small Family Norm in slum areas.
Gallery