Brief History
Shailabala Women's College, is a century old college is the premier educational Institution of its kind in the state of Orissa for women education. Situated near the holy shrine of goddess Katak Chandi, the magnificent college building stands majestically on Madhusudan Road, Cuttack, the silver city of Odisha. The college is proud to bear the name of Miss Shailabala Das, the adopted daughter of Utkal Gourava Madhusudan Das.
Shailabala, in a feudal age, was in the forefront of a movement for women's uplift. She was a member of the Board of Education, constituted by the Government of Bihar and Orissa in 1912, to look into the problems of education in Orissa. Miss Sailabala Das and Mrs. Banks represented Orissa at the Board Meeting in Ranchi where it was recommended to open an intermediate college for women in Cuttack. Accordingly, intermediate classes started functioning in the premises of Ravenshaw Girls' School in the year 1913. The college along with the school was shifted in 1917 to a new locality in Choudhury Bazar. Read more…
Message from the Principal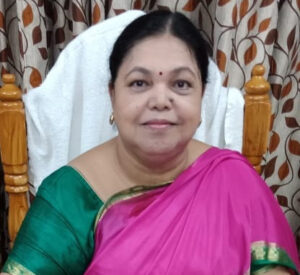 The golden saying is "Amrutam tu Vidya" and again "Sa Vidya Ya Bimuktayet". Education is ELIXIR and it EMANCIPATES human beings. History of India and Odisha is replete with learned Queens and scholarly women. Their achievements are dazzling and inspiring for us and generations to come.
It is my profound belief that education is the key which opens the floodgates of social, economic and cultural upliftment of human beings and the nation. Hard work, perseverance and never give up attitudes are the golden attributes for our students to inculcate. It is through education they will shine and contribute to the golden progress of Odisha and India.
As aptly said, "Make yourself so enlightened by learning and education that God himself will ask you; Tell me what shall I write in your forehead?". This is my message to all my friends and loving students.
Satyameva Jayate – Jai Hind.
Dr. Jaweda Hussain
Principal,
S.B. Women's Autonomous College, Cuttack