HISTORY OF THE DEPARTMENT
Only Government College in Odisha to offer M.Phil in Political Science.
Year of Establishment   1961
M.Phil: 2016
Post Graduation: 2013
Honours: 1968
Pass: 1961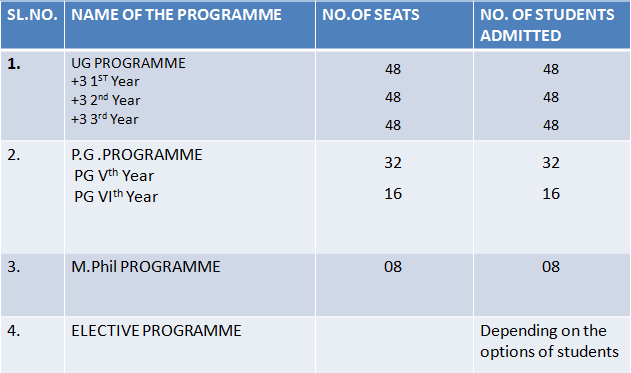 CURRICULAR ASPECTS
The Department practices the following curriculum as per the guidelines of its Affiliating University.
TRADITIONAL PATTERN for +3 2ND and +3RD Year.
CBCS  in UG (Introduced in +3 1st Year, 2016-2017)
CBCS  in PG
Semester  Pattern  in  M.Phil
Infrastructure
Lecture Halls: 02
Teacher€™s Common Room: 01
Seminar Library
Best Practices
Weekly Yoga Classes by Patanjali Certified Yoga Teacher Dr. Lina Rani Pradhan.

Clean and Green Department.

Compilation of P.G. Entrance Questions of other Universities viz. JNU, BHU , Hyderabad University, Pondicherry Central University etc.